HYDROMETALLURGY : AN ESSENTIAL TECHNIQUE FOR METAL PRODUCTION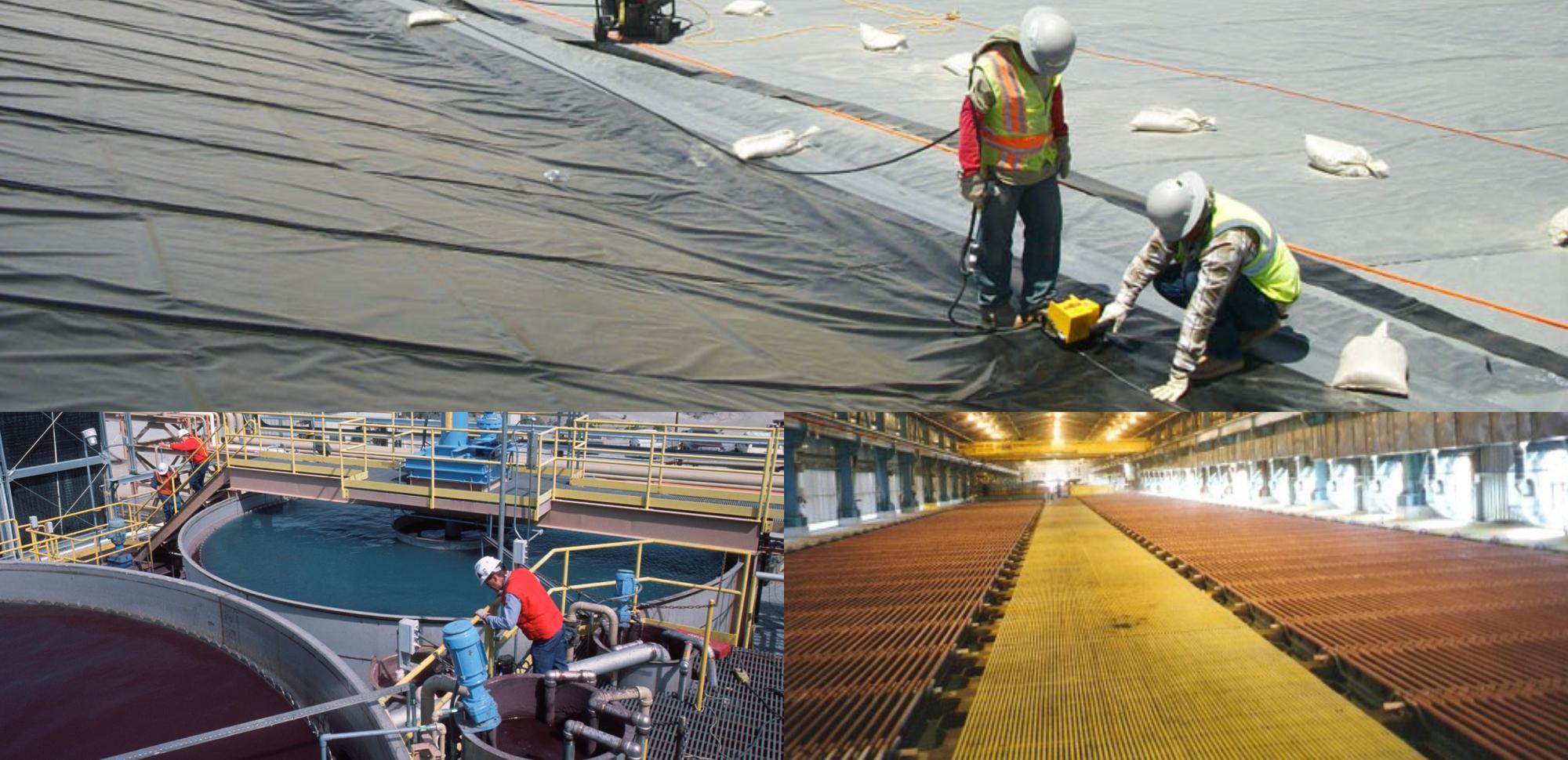 COURSE CONTENT
1. Introduction
2. Hydrometallurgy Principles (overview)
Thermodynamics: chemical equilibrium, electrochemical equilibrium, potential- pH equilibrium diagrams.
Kinetics: reaction rate, homogeneous and heterogeneous reactions, reaction types, Fick's law of diffusion, reaction modeling.
3. Copper Hydrometallurgy
Copper oxide minerals leaching: LIX-SX-EW process, heap leaching, operation and process control, heap sizing.
Copper tailings leaching.
Copper sulfide minerals leaching: primary and secondary sulfides, ferric leaching (half sulfate and half chloride), bacterial leaching.
Waste dump leaching.
Solvent Extraction (SX): process description, fundamental concepts, reagents used, determination of the number of stages, SX plants setup, operation and process control, sizing of SX plants.
Metallurgical tests at laboratory.
New challenges and recent researches: primary sulfide leaching.
4. Gold Hydrometallurgy: Cyanidation
Introduction.
Reactions of cyanidation: thermodynamics, kinetics.
Cyanidation processes: agitation cyanidation leaching, operation and process control, sizing of cyanidation leaching tanks, cyanide heap leaching.
Metal recovery process: precipitation by zinc dust, (Merrill-Crowe), activated carbon (CIL, CIP, CIC), EW.
Cyanide destruction and final waste disposal.
Refractory minerals: pyrite oxidation and bio-oxidation.
Analysis of plants flow sheet.
Metallurgical tests at laboratory.
New challenges and recent researches: use of thiosulfate.
5. Hydrometallurgy of zinc: conventional process
Roasted calcine leaching.
Solutions purification.
Zn EW.
New challenges and recent researches.
6. Lithium metallurgy: bibliographical review on how to obtain it from mineral resources.
7. Challenges in Hydrometallurgy
Valuation of secondary resources, electronic waste and, from industry, urban mining.
Leaching of copper smelting slags.
Treatment of complex and pollutant minerals.
New leaching reagents.
Prof. GERMAN CACERES ARENAS
Chemical-Civil Engineer (UdeC, Chile) with a PhD. in Electrochemistry (ENSEEG/INPG, France). He was Professor of the Atacama University of Copiapo, Chile and Andres Bello National University, Viña del Mar branch, Chile. He is currently independent consultant of hydrometallurgy and electrometallurgy. With 50 years' experience in teaching at universities, research, advisory and consulting to mining companies in the hydrometallurgy and electrometallurgy framework of copper and gold. He is an exclusive instructor of InterMet in Peru.
CONSULTA SOBRE ESTE CURSO
No dude en comunicarce con nosotros y de inmediato lo vamos a guiar en todo lo necesario.