FLOTATION CHEMISTRY FUNDAMENTALS AND PRACTICE COURSE
Inicio / Cursos OnLine /
Flotation Chemistry Fundamentals and Practice Course
COURSE OBJECTIVES
Explain the fundamental principles underpinning flotation chemistry in a way that is accessible and relevant to metallurgists in industry
Provide guidance to understanding your ore body and how it will impact the choice of reagents, with particular focus on:
Sulphide minerals
Oxide minerals
Outline the available options for flotation reagents and explain how they work
Cement knowledge with the use of real-life case studies
Briefly go over reagent testing methods
VIDEOS:
JKTech - JK Webinar: Flotation Pulp Chemistry – October 2020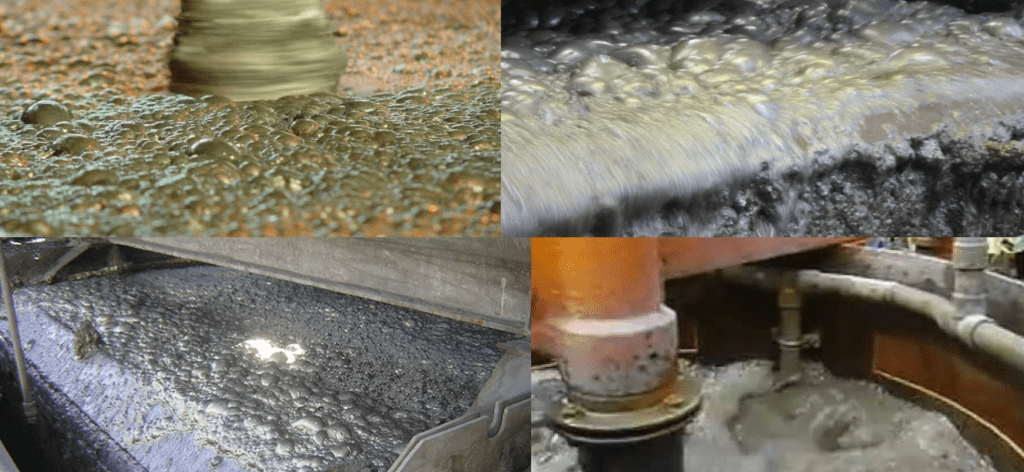 BSc.Eng, PhD. LIZA FORBES
A/Prof Liza Forbes specialises in mineral flotation, with specific focus on flotation reagent chemistry, mineral surface chemistry and base-metal sulphide electrochemistry. Her main interest lies in integrating fundamental and applied aspects of flotation research, to develop new and improved processing technologies.
Liza graduated with a PhD in Chemical Engineering from the University of Cape Town in 2007. Since then, she has worked at the N.B.Keevil Mining Institute, University of British Columbia; the Department of Chemical and Biomolecular Engineering, University of Melbourne; and CSIRO Mineral Resources.
Liza has previously worked at a metallurgist at the Bafokeng Rasimone Platinum Mine, Anglo Platinum in South Africa. She has since been involved with a number of industry research projects with companies such as Kennecott Copper Co, Zijin Mining, Newmont, Newcrest, Sytec Technology Solutions and Anglo Coal.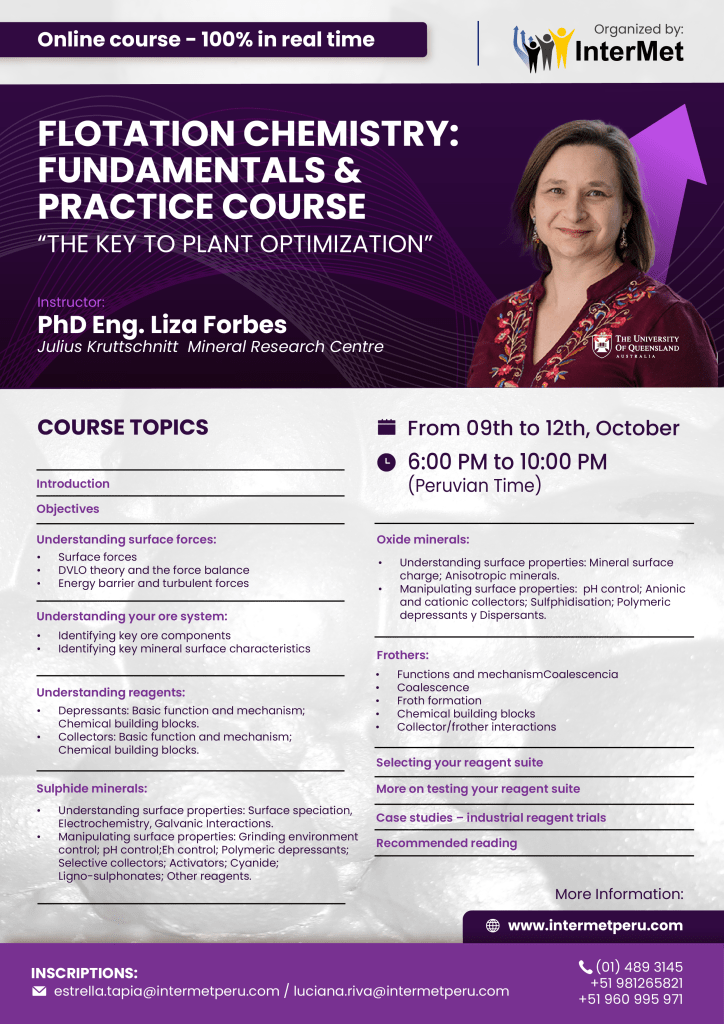 DATE :
OCTOBER 9 TO 12, 2023
SCHEDULE :
6:00PM TO 10:00PM (Peruvian Time)
ONLINE 100% LIVE FROM INTERMET PLATFORM
FORMULARIO CONSULTAS DEL CURSO
No dude en comunicarce con nosotros y de inmediato lo vamos a guiar en todo lo necesario.
Mail:
informes@intermetperu.com
Whatsapp:
+51 960 995 971