PROCESS CONTROL FOR METALLURGISTS
Inicio / Cursos OnLine /
Process Control for Metallurgists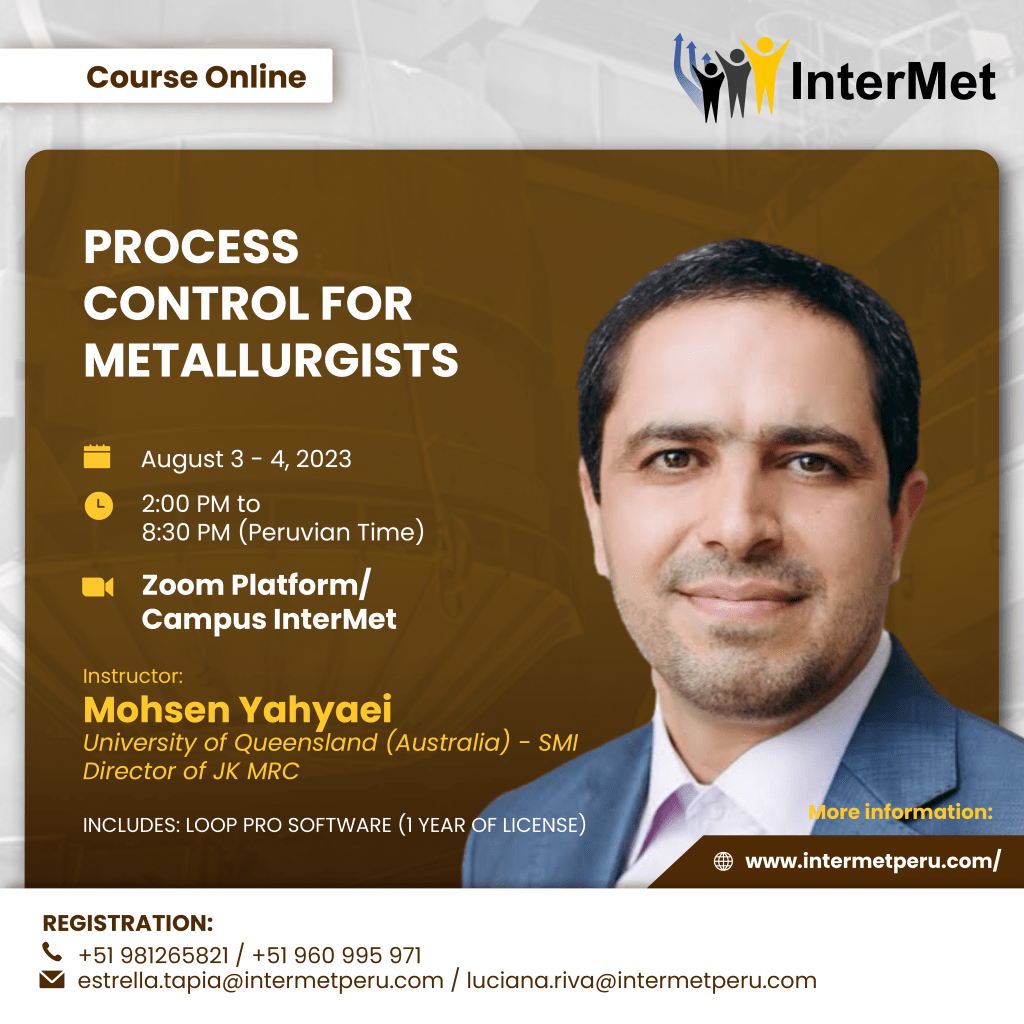 EXECUTIVE SUMMARY
The short course will cover process control basics, focusing on developing applied knowledge for mineral processing engineers. The short course is designed in four modules that can be tailored to the need and the level of knowledge of the participants. Module one focuses on the fundamentals and basic components of control systems. Module two focuses on tuning PID controllers and reviews applied methods common in the industry for tuning different control loops. Module three is an activity-based module for the participants to use Loop Pro simulation software and gain practical experience working with PID controllers and conducting tuning of PID controllers. Module four reviews common control strategies for different operating units in mineral processing plants, their pros and cons, as well as common problems observed in practice. Also, in this module, instrumentation and key factors in selecting instrumentation for process control will be discussed.
TARGET AUDIENCE
Because of this short course flexibility, where attendants chose which days to attend, this short course is then aimed to both junior and senior metallurgists and students at various levels. The short course will provide metallurgists and plant managers with a basic understanding of what process control is and the key aspects of designing and operating process control loops. This will allow metallurgists and plant managers to design and evaluate different process control systems actively.
A practical approach is taken when covering all the topics in the short course, with real-life case studies and best practises. The prerequisites for attendees are engineering degrees and experience in metallurgical processes (comminution, flotation, dewatering, etc).
COURSE CONTENTS
The short course is organised into 4 modules, as shown in the list below. The course is offered online.
Day 1
MODULE I
Introduction
What is process control?
Stabilising process control
PID Controllers
MODULE II
Tuning of PID controllers
PID controllers
Tuning of PID controllers
Tuning of PID controllers
Day 2
MODULE III
Practical
Loop Pro Introduction
Loop Pro Activities
Loop Pro Activities
MODULE IV
Application
Common issues in the control of mineral processing plants
Common issues in the control of mineral processing plants
Common issues in the control of mineral processing plants
INCLUDES LOOP PRO SOFTWARE
One-year license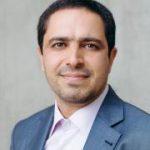 DR. MOHSEN YAHYAEI
Comminution Technical Solutions
University of Queensland, SMI, JKMRC
Mohsen Yahyaei is an expert in modelling, optimisation, and control of comminution circuits using novel approaches and tools at the Julius Kruttschnitt Mineral Research Centre (JKMRC) at the University of Queensland, Australia. Mohsen has extensive experience in conducting applied research, industry surveys and process optimisation. Mohsen works with major mining companies and equipment suppliers. He has successfully led large research projects funded by the industry. Mohsen has extensive experience working with mining companies and their operations for operational diagnosis and identifying performance improvement opportunities in particular.
His interests include: process autonomy; dynamic modeling for process optimization and control; study of rock particle surface fracture; mechanistic approach to mill liner wear modeling.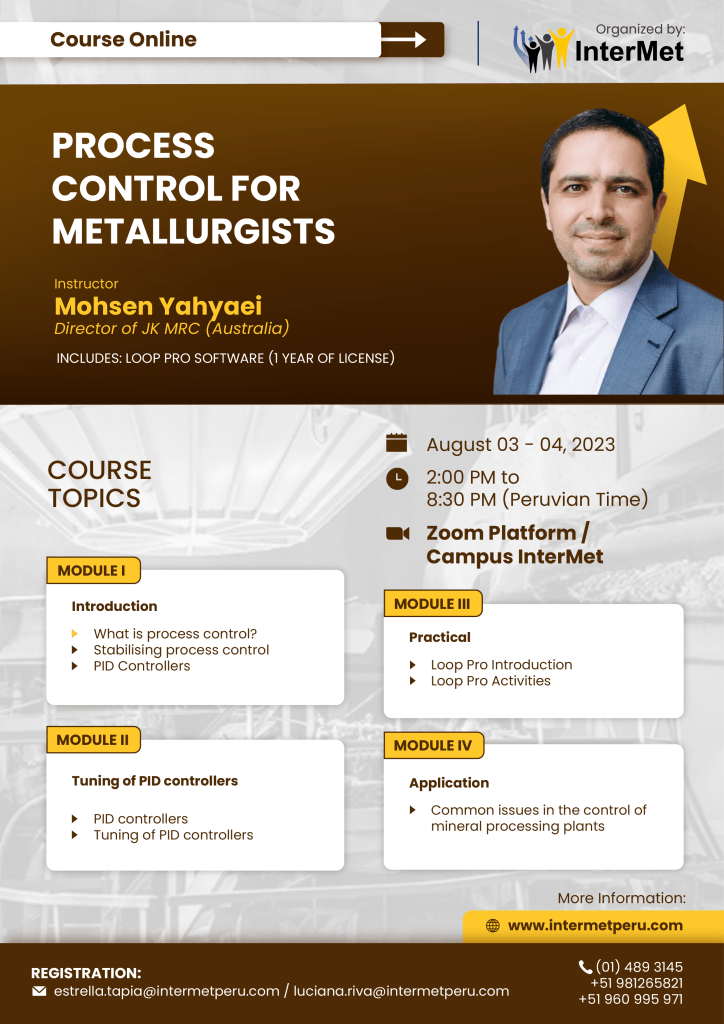 DATE :
AUGUST 3 – 4, 2023
SCHEDULE :
2:00PM TO 8:30PM (Peruvian Time)
MODALIDAD :
ONLINE
FORMULARIO CONSULTAS DEL CURSO
No dude en comunicarce con nosotros y de inmediato lo vamos a guiar en todo lo necesario.
Correo:
informes@intermetperu.com
Whatsapp:
+51 960 995 971